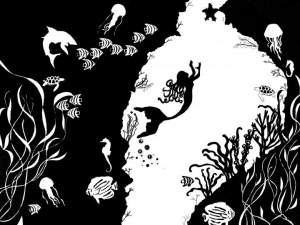 April 8th, 2010 - Tallahassee, Fl
The exhibit will feature selected works of TCC students who have taken part in the College's Studio Art courses.
I will be having Hungry Panda and Under the Sea displayed in the gallery. Please come and join us.
There will also be food, so come early.

The TCC Fine Art Gallery is located on the first floor of the Fine & Performing Arts Center.